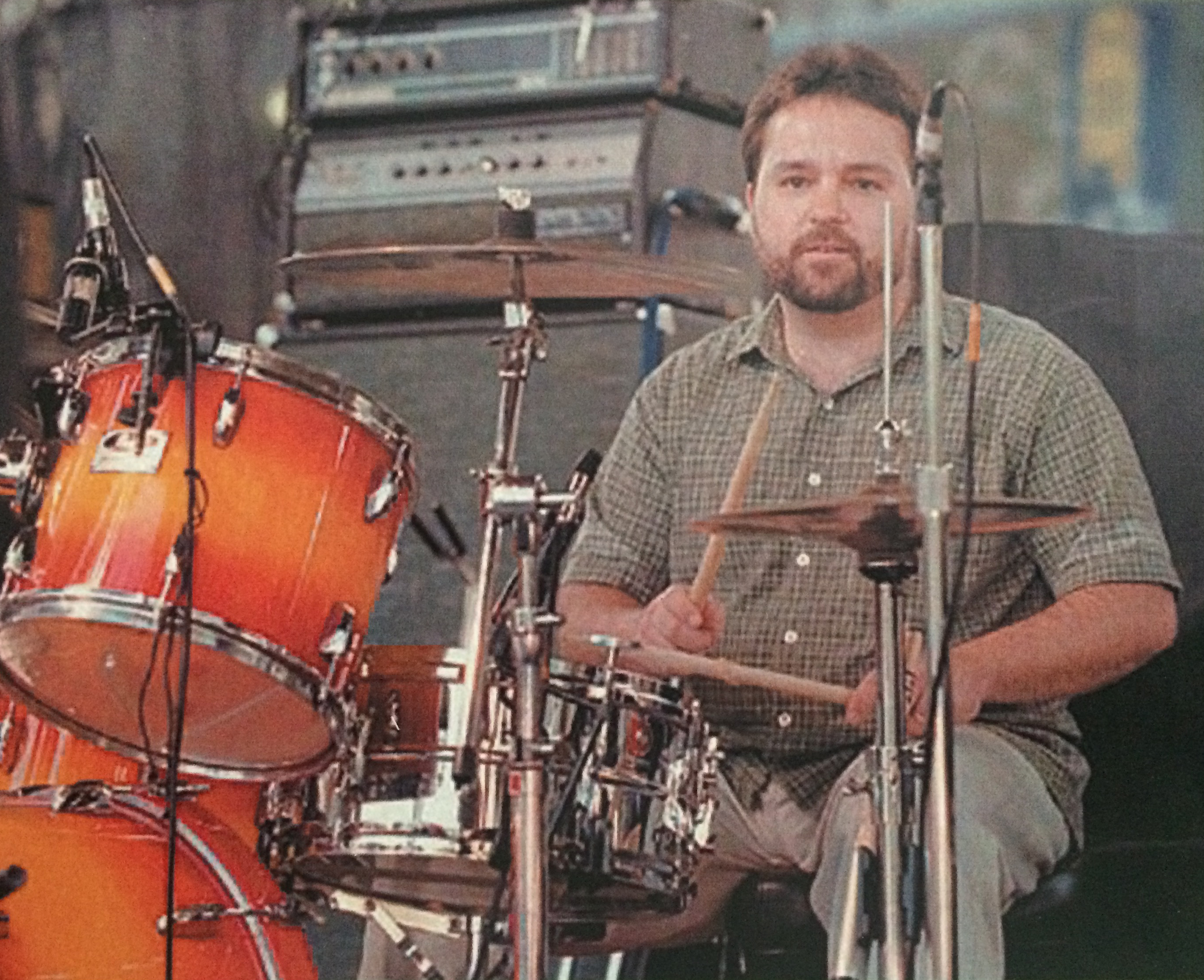 When On the Water Productions exploded onto Buffalo's summer festival scene with last month's fireworks-fueled, community-driven Tribute to the Troops at the Central Wharf, they employed ubiquitous local drummer Ray Hangen to arrange four days of original local music, which was a relatively easy task for Hangen – out of the 21 bands he booked, he played in 15 of them.
Hangen had to employ a different approach in filling out the lineup for the upcoming Outer Harbor Fest, set for July 28th-31st on the Fuhrmann Blvd. grounds formerly known as The Pier. With the plan from On the Water Productions to offer predominantly tribute bands, and his active role in only one, he looked across the local landscape and a bit beyond to book a big bill of some of Buffalo's most tenured and followed acts, doing so with the notion that regardless of opportunities to get himself onstage, there is excitement in being a part of a new company dedicated to bringing the community together on the water.
"They are doing exactly what needs to be done to bring new life to Buffalo's waterfront," said Hangen. "They want to give everyone a great time at an affordable price, and bands lined up quick to be a part of it."
Complimenting Outer Harbor Fest's family-friendly attractions that include a full carnival and midway, giant picnic area and accompanying food vendors, and two nights of over-the-top fireworks shows, a beer garden alongside the Seaway Pier will be stocked with Labatt brews and 16 bands over the course of the four-day event, for which a percentage of all proceeds will be donated to the Boys & Girls Clubs of Western New York. Admission is only $5, and free for kids 12 and under.
Kicking off the proceedings on Thursday, June 28th, is Beatle Magic, a long-running local band that has its own screaming following, followed by an act that purports to be the nation's only touring Dave Matthews Band tribute band, named…Dave Matthews Tribute Band.
An original band with a growing set of groupies of its own, Free Henry fires up the stage on Friday, June 29th, followed by the ZZ Top tribute act Ozone Rangers, which received Hangen's first call – "They've been doing it right around here for a long time," he stated. Strictly Hip will undoubtedly give a nod to the Tragically Hip's show on the water the next day, setting up the first display of fireworks exploding in the distance on the other side of the pier.
Another original act opens Saturday's lineup in Mike Salerno & the River Rocks, followed by classic rock staple Hit n' Run; the Hangen-backed Mo Porter Doors tribute that includes ringer guitarist Doug Yeomans; southern rockers 100 Proof Justice; Rochester-based AC/DC jolters High Voltage; and setting up another fireworks show will be the Glimmer Twins, an eight-piece Rolling Stones tribute from New Jersey. "Those guys look just like Mick and Keith," Hangen quipped, "and they've got backup singers, horns – it's a wild act."
Come Sunday, classic rockers Blackest Red begin another full day of tunes, followed by an act that mixes a wide range of covers with originals in the Jamie Moses Band featuring fiery vocalist Caitlin. Before Los Angeles-based Van Halen tribute the Atomic Punks and That 80's Hair Band close out the festival, Lynyrd Skynyrd tribute Fare Trade will take the stage with a pledge to play for the cause. "We're an older group of West Seneca guys who played all over Buffalo 30 years ago and used to hang with Skynyrd when they came through, but just got the entire band back together last year to play for fun," said Fare Trade's Jon Kensinger. "It's pretty cool for us to be on the ground floor to help a new local organization like On the Water get off the ground, and we told them that we want to play for the Boys & Girls Club – we don't want a dime for our time. When an opportunity like that presented itself for us to give back to the community, we jumped right onboard."
Hangen himself was sold early in his first visit to the old Pier grounds on the vision and focus of On the Water Productions. "Walking around that site with them, their sincerity comes through," he said. "They truly want to show the community how beautiful the view is and the feel of coming together on the water."
–Seamus Gallivan [The Good Neighborhood]