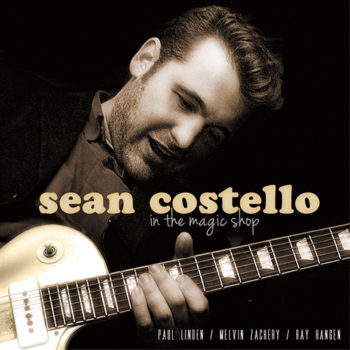 "Sean wanted to be happy, and music was always the one thing that made him smile." writes Debbie Costello Smith in the liner notes to this posthumously released record by her son, Sean. Sean Costello, whose life was tragically cut short at the age of 28 back in 2008, displayed a remarkable flair for throwback swagger, ageless groan and tone-specific note wrangling that made him one of the brightest young stars in a genre ruled by hats hung defiantly on the past – it's those qualities that make this collection so enjoyable, and ultimately, can be seen as a celebration of his being.
Culled from sessions recorded at New York City's The Magic Shop by engineer Brian Thorn, and overseen by producer Steve Rosenthal in the Fall of 2005, Costello's performances here are defined by raggedly dust-kicking heartland soul (Feel Like I Ain't Got a Home), rumbly casual funk (Hard Luck Woman) and, of course, Costello's unique brand of stylishly suave blues (You Don't Know What Love Is). The core backing band of Paul Linden on keys, Melvin Zachery on bass, and drummer Ray Hangen plays to fill in the blanks rather than reach into a bag of tricks.
Costello's vocals are particularly impressive. Tracks like Can't Let Go are lovingly reproduced reflections of Memphis past, with attentiveness to melody and chord progression that belies standard "Cropper-isms" which defined that town's best exports. I Went Wrong simply burns with a nasty ache that the track's hardened, night worn soul does its best to whip into a subdued, martini-on-the-rocks types of rumpus with Costello's dirty staccato guitar lines agitating ever so gracefully.
This record defines the ultimate "should've been" accolade that has been Sean Costello's legacy for the past seven years, and it will further serve to document the talent that was, apparently, too hot for this world to contain.
–Mark Uricheck